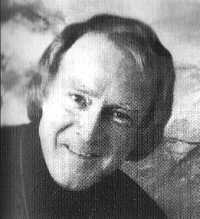 Cyril Edwin "Eddie" Strevens was born in London in 1924. As a child he studied the violin at the Guildhall School of Music, winning a scholarship to the Royal Academy of Music.
During the war, Eddie served in the Duke of Cornwall's Light Infantry and as it was no secret that he was a brilliant jazz violinist, he was often asked to play at camp concerts. His musical ability soon came to the notice of the bandmaster of the regiment's military band who was anxious to make use of his skills. The only problem was that the 'hot fiddle' is not traditionally associated with the military band, so Eddie was given a saxophone and told to learn how to play it! This he quickly did and joined the band.
Back in civilian life, he continued to play the saxophone, although his first love was still the violin. He played in the bands of Ronnie Munro, Harry Parry and Roy Fox, but his longest association was with the orchestra of Geraldo, for whom he had a high regard.
It was in 1956 that Eddie Strevens formed his own band, and passed a BBC audition. In 1959, he made the first of 89 appearances in 'Music While You Work', playing both violin and saxophone, supported by accordion, piano, bass and drums. Initially, he also included a guitar but he soon dispensed with this on broadcasts.
Eddie Strevens and his Quartet played regularly in 'Morning Music', 'Breakfast Special', 'The Sam Costa Show', 'Music Through Midnight' and many other programmes. Eddie Strevens also enjoyed some success as a composer with titles such as 'Easy Come, Easy Go', 'Playtime for Poodles' and 'Getting With It'.
Although, in common with so many combinations, Eddie Strevens and his Quartet ceased to broadcast in the late sixties, he continued to fulfil public engagements for many years. He fronted a group on P&O transatlantic cruises and played for cabaret, variety shows and dances. In 1978, he made a long-playing record on the Halcyon label which featured his skills on the violin throughout.
Eddie Strevens died in 2001.


Listen to Eddie Strevens and his Quartet
playing his own composition, 'Playtime for Poodles'
(60 second clip)
---


Listen to 'Music While You Work' played by Eddie Strevens and his Quartet
as broadcast at 10.31am on 2nd December 1965.
MUSIC WHILE YOU WORK at 10.31 a.m. on 2nd December 1965
Played by Eddie Strevens and bis Quartet
Calling All Workers (Sig)
Little White Lies
Diga Diga Doo
Rosetta
Yesterday
Whistle and Flute
Getting With It
I Left My Heart in San Francisco
Eros
Medley:
. Close Your Eyes
. A Nightingale Sang in Berkeley Square
. Tonight's the Night
I'll Be Around
Let's Kick
Soulsville
Going To Town
Medley:
. Be Careful It's My Heart
. I've Got the Sun in the Morning
. I've Got My Love To Keep Me Warm
Calling All Workers (Sig)
Coates
Donaldson
Fields/McHugh
Hines/Woods
Lennon/McCartney
Woods
Strevens
Cross/Cory
Deane

Pethers
Maschwitz
Primo/Secton
Wilder
Moorhouse/Mansfield
Richardson
Heath
Berlin



Coates
---