---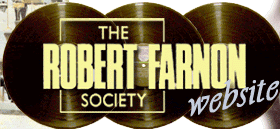 Website dedicated to the wonderful music of Robert Farnon 1917-2005
---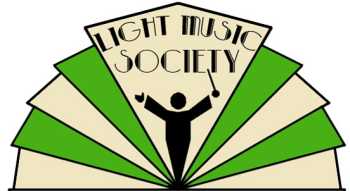 From 1984 to 1996 the LMS was solely a backing organisation for the Library of Light-Orchestral Music. However, the resurgence of interest in Light Music, which began in the early 1990s, both in recording and live performances, gave the Chairman, Ernest Tomlinson, and committee the incentive to consider more activity once again in the Light Music cause. Since then the society has grown to include members from all over the UK with several in Europe, Canada, USA, South Africa and Australia. Many of the members play in light orchestras or ensembles.
---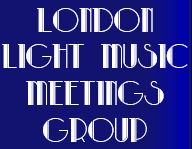 The London Light Music Meetings Group in association with The Light Music Society continues to hold meetings which were formerly organised by the Robert Farnon Society
---


The Vintage Radio Programmes Collectors' Circle is a fully interactive group of collectors of radio programmes who wish to be able both to contact others with similar interests and to swap material for private enjoyment and for research. In addition, it aims to locate "missing, believed wiped" programmes which the BBC has been unable to retain.
---



Military music and military musicians play a key role in our nation's life which they enrich with their professionalism, heritage and uniforms. Not only do they provide musical support for their respective services and units, they undertake a wide range of public engagements frequently generating considerable sums for service and national charities.
---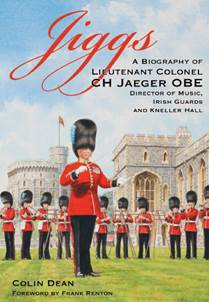 Jiggs: A Biography of Lieutenant Colonel C. H. Jaeger O.B.E.
An extensive illustrated biography of the life, work and accomplishments of Colonel 'Jiggs' Jaeger
Author: Colin Dean
(Click on the book cover to obtain purchase details)
---


Radiocafe: The Campaign for Real Music is here to further the cause of overlooked, forgotten or underrated musical talent. It was started because many of us felt that certain artists, genres and radio shows were no longer getting the profile that they deserve. There are so many great artists who, for whatever reason, no longer get radio airplay; therefore, a whole generation is missing out on a wealth of wonderful music.
---


The Institute of Broadcast Sound was founded in 1977 by sound balancers in radio and television, who felt a need for a better interchange of ideas between practitioners in the various areas of broadcast audio. The IBS has become an important forum for all audio professionals working within broadcasting in production and post production.
---

High quality Audio Restoration and Re-mastering using CEDAR and other processes
---
---


Cyril Watters was born in 1907 and wrote over 250 compositions for publishers and music libraries for the exclusive use of Radio TV and Film companies. He won an Ivor Novello award in 1960 for 'Willow Waltz' which was used by the BBC for the serial 'The World of Tim Frazer'. His radio concerts, with his own orchestra, were well loved in the 1950s. He went on to be secretary of the Light Music Society in the 1960s and helped many other composers through his work there. He died in 1984.
---


Guild Light Music - An exciting catalogue of recorded light music available on CD to purchase.
---


Many of the Guild CDs above are also available as digital downloads complete with the booklets as .pdf files.
To listen to and purchase individual tracks or complete albums go to the theclassicalshop.net
---
The Northern Dance Orchestra
An unofficial website dedicated to the musicians and staff who worked with the NVO / NDO
---
---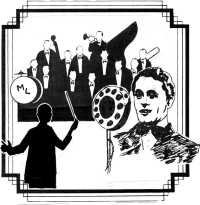 Memory Lane is a unique magazine which covers this "Golden Age". Their web site tells you all about Memory Lane, gives you a selection of past and present articles and explains how to obtain it. Explore the musical world of Memory Lane.
---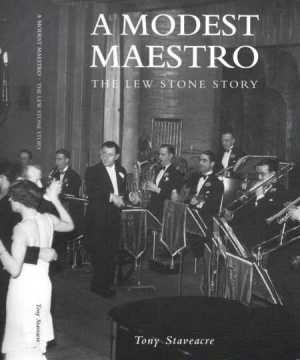 A MODEST MAESTRO is the title of a new biography of Lew Stone, written by Tony Staveacre, which was published in paperback in December 2010. You can see more details and order the book here:
www.lewstone.co.uk
---

merton concert band
---


A seven-piece British Dance Band featuring popular songs and dance music from the 1920s to the 1940s.
---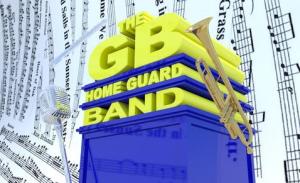 The GB Home Guard Band
---


• Ian James Orchestra (14 piece Big Band)
Available for concerts, private functions and promotional events.
• Ian Young Jazz Quartet
Available for Garden Parties, Drinks Receptions, Dinner Music, Promotional Events, River Cruises, Etc.
• Any type of musical entertainment arranged for any occasion.
'Musical entertainment of the highest quality.'
---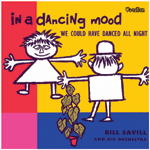 Dutton Vocalion have recently re-released two of Bill Savill's LPs from 1959 on a CD
WE COULD HAVE DANCED ALL NIGHT
The original LP SKL 4019 (1959) STEREO
In A Dancing Mood
The original LP SKL 4065 (1959) STEREO
Click on the picture to order
---
---
For information or to purchase the above books contact Rob Howard by clicking on one of the book covers
---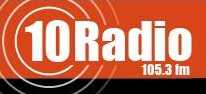 www.10Radio.org Comunity Radio from Somerset
---
---

Television nostalgia site, dedicated to British television during the 1950s. Andy Pandy, Muffin the Mule, Billy Bunter, Tony Hancock, Dixon of Dock Green and Maigret, to name a few. Some have sound and video clips.


1950's British Radio Nostalgia - from Housewives Choice to Mrs. Dale's Diary. All your favourite 1950s' radio programmes are featured here. Some with audio clips
---